A small section of Via Croce that leads into the wilderness of Itinerary 1, is the setting for Itinerary 3 and Patrizia Marchi's majolica masks.
The path starts at the newer stairs at the end of Via Constantinople just before it veers off into Via Degli Ulivi. Once at the top of the stairs, you will see that this is a very pretty little pathway, one that has been nurtured by local residents. A raised garden bed along the high stone wall is filled with small trees and flowering plants: white snowdrops and pink cymbidium heralding the end of winter, colourful daisies spilling over the stones.
You will see the first piece of art on the right as you reach the top of the stairs: a rather glamorous donna with a hairdo of prickly pear. I rather like Patrizia's masks and I think they are my favourite pieces: quirky and colourful, mythical human forms blended with elements of nature.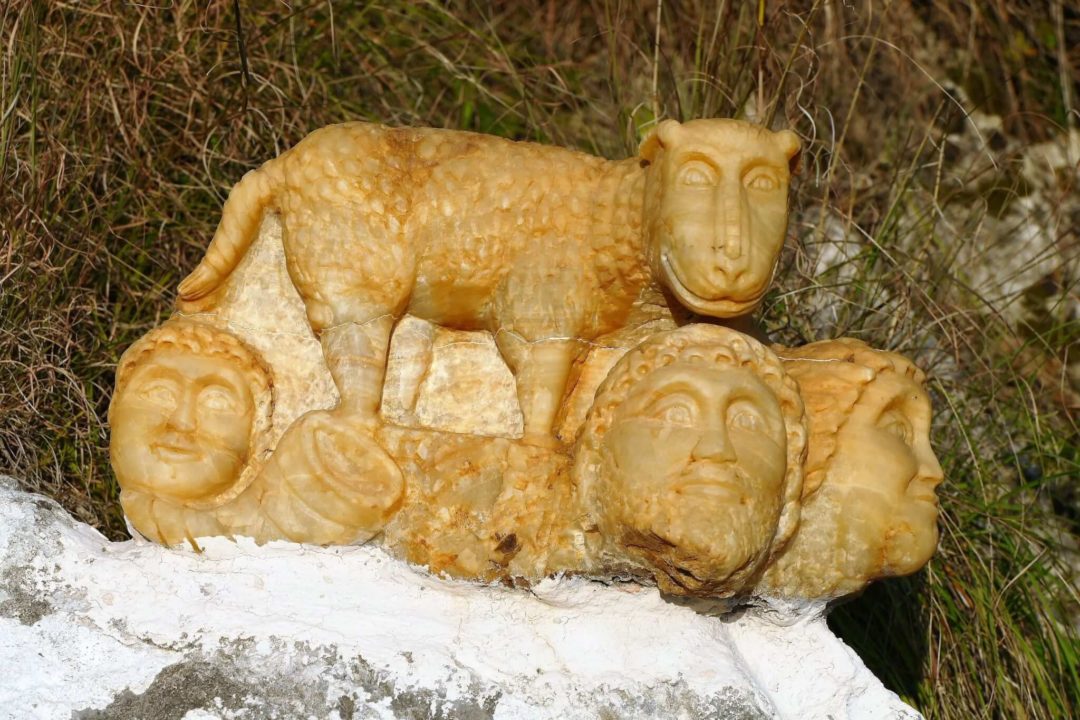 A map detailing all the Praiano NaturArte itineraries can be obtained from the
Praiano Tourist Office.
Rosalba is passionate about Praiano and will be more than happy to provide you with all the information you require.
Address:
Via Gennaro Capriglione, 116b 84010 Praiano SA
A map and brochure can also be downloaded
here
.